About
Campus Club membership is open to all University of Texas faculty and staff, UT System administration, and retirees. With no initiation or cancellation fees and monthly dues of $25 (or $156 annually for retirees), Campus Club membership is the best deal on campus, entitling you to a full slate of professional and personal benefits.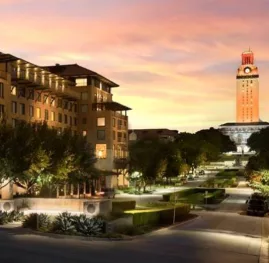 Campus club is your place to keep old connections new.
Connect with fellow faculty and staff on The University of Texas Campus while enjoying the world-class AT&T Hotel and Conference Center.